Mortgage Information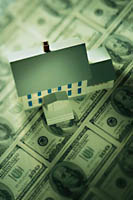 If you're like most buyers, a home is the most expensive purchase you'll ever make, and you'll probably need some form of financing. Here at Cloverdale Realty & Home Loans, Expert Loan Orginator Bill Andrew with Pinnacle Home Loans, can work to find you just the right loan program to meet your personal needs upon qualification. Bill has 30 years in the Mortgage Business and has many happy return clients over the years. He is well respected professional and gets the job done as timely and efficiently as is possible. He is located at 212 N. Cloverdale Blvd Cloverdale Ca. Bill is easy to work with and and is a wealth of knowledge and guidance. Cloverdale Realty & Home Loans welcomes your own preferred Lender too and will be happy to work with whom ever you choose, Just let us know if you need our assistance. Refinaces, new home loans and exchange properties welcome. Call BILL ANDREW! 707-894-4323/707-489-8040.
---
Use the mortgage calculators below to assist you in making some decisions around financing your new home.
Mortgage Qualification Calculator
This calculator will help you determine how much money you qualify to
borrow. The results are informal. You will be subject to a credit
approval from your financial institution taking into consideration
existing debt load, amount of down payment, income and other variables.
Mortgage Payment Calculator & Amortization Table
This calculator will help you determine what your mortgage payments
will be based on purchase price, interest rate and mortgage term, as
well as other factors. The amortization table shows what the interest
and principal payments will be over the term of the mortgage.